Go to page controls
Simply Informed Creativity Gallery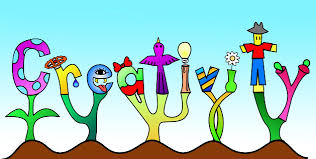 Hello All,

This new page is meant to be a Creativity Gallery for anyone struggling with sight issues, including their supporters, who would like a chance to display their creative work, for others to view and maybe comment on.

As long as the content of the supplied work is not deemed offensive it will be displayed for all to view or listen to, and if necessary have read to them using their chosen Screen Reader.

Creativity is good for the mind, soul and body, so why not have a go at submitting something that is your own work, let the adventure begin, who knows where it will lead. Types of submitted work could be in the forms of Poems, Short Stories, Art, Photos of something you've created (including descriptive text). Audio samples, perhaps music you have composed or even something you have narrated, stories and poems can be brought to life by the spoken word.

There will also be links on this page to Websites featuring creativity information, highlighting the work of VIP's.

So why not start your creativity adventure and try something new and surprise or inspire others with your work. In the first instance send an email to me at overseer@simplyinformed.uk with details of what you would like to submit and I will respond as soon as possible to discuss the next step.

If you would like to comment on the submitted work of others please send an email to me at overseer@simplyinformed.uk, comments will be listed below the relative submitted work. All work submitted will be credited to the author and comments will display the name of the reviewer who has chosen to critique an entry.

The general idea behind this page is to serve as a Creativity Gallery in the similar way an Art Gallery functions, displaying the work of others and hopefully inspiring visitors to try something for themselves. This page will be run as a pilot project in the first instance to see how well it is received. There are no charges for displaying contributor's work and no profit is made from any activity on this page. Its main aim is to inspire others to try out something new.

So if you would like to display your creative skills, something you feel others would enjoy reading, viewing, listening to, with the possibility of feedback via other peoples comments, then please submit your work and it will displayed here.

Please note that your work will be on display for the whole world to view so please be careful in choosing what you want to submit. I will do my best to ensure that all work submitted will be in a screen reader friendly format.

Initial genres are: Words, Art (Your own work Scanned or Photographed), Audio (Musical and Spoken).

Thankyou for visiting this page, if you have any ideas that you feel would better promote this page or its content, just let me know. Many thanks. Andrew H. overseer@simplyinformed.uk
Words
Smile
by Margaret Mck

Many people find it easy to go about their day
Not thinking about others or considering them in any way
Too busy with the rush of the day
They don't see the struggles in anyway.

When did we all get so busy each day
We can't spare a moment in any way
I'm sure you feel sad when you have a bad day
Then think of others who struggle each day.

Spare a moment or a fraction of your day
To be kind to others in a special way
Give them a smile and brighten their day
Give them a hug so they know they're loved today.

You see, if you share a smile with another today
You've shared it with millions as they pass it on their way
Just think how many are blessed by that smile today
It just took a second but Oh my, it brightened the day.

You never know the moment when you'll need one, one day
There comes a person who passes it your way
And though you don't realize it came round your way
From the very first moment you smiled that day.

So I send a smile to you today
Can you feel the love as it comes your way
Go be the sunshine and brighten up the day
Of each and every person who comes your way.

Submitted by Margaret Mck, May 2019.
Comment by Andrew H: Thank you Margaret, lovely cheerful poem.
My Day
by Margaret Mck

I'd like to tell you a story
Of what it's like for me.
To truly lose your vision
So that you can barely see

I get up in the morning
And start each new day free
I wonder what will come my way
And what I'll miss to see

I feed my lovely guide dog
And let her out to wee
And then I start to ponder
What's to eat for me

It's time to go get dressed
A lovely shower for me
I reach out for a bottle
And wonder what it could be

I used to take it for granted
That was when I could see
I'd lift a bottle of shampoo
As easy as 123

Now I need to remember
To mark each one for me
So when I pick up a bottle
I know it's shampoo for me

That may sound rather silly
And simple as you can see
But it may end in danger
If I pour bleach on me.

Now it's time for clothing
What colour should it be
Will I match them up
Or look totally awful yucky.

I tend to match up when I buy
So it's mostly blue for me
Or I buy different textures
So I know what the item will be

Now time to go out walking
My guide dog and me
How many obstacles
Will be a danger for me

Will I hit a low level tree
As it's difficult for the dog to see
Will we get to walk on the path way
Is there any dangers there for me.

A car parked on pavement
Putting dog in danger with me
As we have to walk on the road
Because cars parked illegally

Then we pass the shops
This can cause a trouble for me
As the signs and chairs
Become obstacles for me

Where next what will it be
Road works are a problem
As they confuse dog and me
We wonder where to go and which way is free for me.

Then we go to bus stop
And the busses don't stop for me
Because I never stuck my hand out
To tell them to collect me

So then I call a cab and think
Wonderful, how easy it will be
But then they see my Guide dog
And drive right past me

So I call and ask what happened
Where is this taxi for me
Oh the driver would not take you
He's allergic to dogs you see

I hope he has some paper work
For this to be
As it's illegal to refuse to carry
My guide dog and me

Eventually I get another
Who is so nice and kind to me
He even asks to pat my dog
Before strapping her in for me

Now it's time for shopping how hard can it be
To go get some items I'm needing for my tea
I enter into to the shop and someone shouts at me
Get out of here get out of here no dogs allowed you see

So far the day wasn't easy
And turned out not to be free
It really was some bother
And took a toll on me

So that was a difficult morning
As plain as you can see
So much for human kindness
So much for being free

How did you start your morning
Was it wonderful and free
Did you take it for granted
Just because you can see.

Please take a moment to think
What it's truly like for me
Please remember to think of others
As one day this could be you

Struggling just the same as people like me.
So I tell them this is different
She is here to guide me
And allowed to enter anywhere that I need to be

No, no I won't let it be
No animals allowed in store you see
I tell them of the law
And how they must allow guide dog to be with me

Still they keep on shouting
And gather a crowd you see
While others try to tell them they must allow for me
Or their store is breaking the law and they will report it for me.

So off home we go
We report it to all need be
And leave it to officials
To try sort out for me

Submitted by Margaret Mck, August 2019.
Comment by Andrew H: Thank you Margaret, helps others understand what it's like when you've lost your sight.
My Best Friend
by Margaret Mck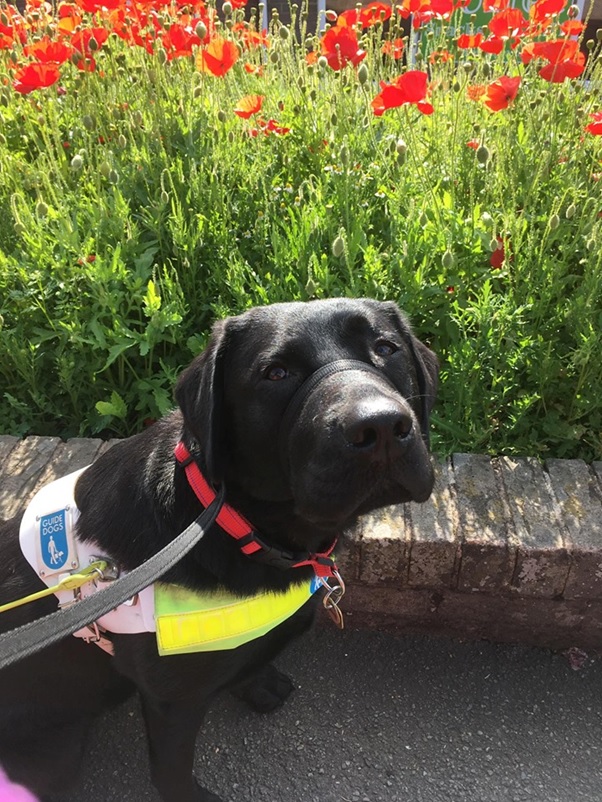 I am gorgeous black lab
As lovely as can be
With a wonderful name
I'm called Emily

My Life is wonder
That's plain to see
Because I have a family
Who truly love me

I have a job just right for me
As I guide my mum where she needs to be
I keep her safe and help her be free
As I'm so loving and gentle you see

Mum puts on my harness yipee yipee
It's off to work and help mum be free
She holds my harness and stands beside me
And say ok honey where shall it be

It's time to go out and walk with thee
To do some shopping and doctors for me
Off we go oops a sniff sniff for me
Sorry mum it smelt nice to me

I'm working now and I'll concentrate on thee
And guide the way for you and me.

First the kerb stop it is for me
To warn dear mum what might be
We cross together Mum is safe with me
I guide her gently right by me

Now to the doctors mum tells me
And off I wander with mum by me
There's many strange things in front of me
Off to the kerb side mum trusts me.

So off the kerb we do go
Round the obstacles mum and me.
Good girl mum tells me
I did it right yipee yipee

We get to doctors mum opens door for me
She enters first then follows me.

Hello says doctor dear Emily
You're looking good it's nice to see
Now you lay still and let me see
It's time to fix the bump on mum's knee.

He asks mum if he can hug me
I step forward and give slobbery kiss from me
Thank dear doc for fixing mum's knee.

Now it's time for mum and me
To go have some fun to run and be free.
Off to the field playtime for me
Come on mum chuck the ball for me.

Then back to work and harness for me
And help mum to shops to buy some tea.

Back to the crossing and safety first you see
Wait for the buzzer to go beep beep for me.
Mum says it's time to cross to me
And I go as proud as can be.

When we get home busy busy for me
And off mum goes to make some tea
Under the bed next for me
My fav place to go you see
Cool and dark just right for me.

I hope you enjoyed this little note from me
Mum helped write it with love from me
So I am happy as you can see
This truly is the life for me

Submitted by Margaret Mck, August 2019.
Comment by Andrew H: Thank you Margaret, What a lovely looking guide dog with very kind eyes and obviously a great help to you.
I Blink
A poem about Charles Bonnet Syndrome by Paul Bowler

A poem about Charles Bonnet Syndrome by Paul Bowler

The girl dances around my coffee cup
Blonde, petite in Lilliputian splendour
Pirouetting between the jammy dodgers

I blink
On the train home the backs of the two seats
Morph into the twin shrines of the Aztec temple
That I once saw on a trip to Mexico

I blink
Someone's put a scaffold around my fireplace
Workers busy building, sawing, hammering
Who said they could redevelop my lounge?

I blink
It's evening now, and I'm watching the news
As Roman soldiers march from the kitchen
Caesar wants to conquer my hallway, it seems

I blink

She's back again, as I turn out the light
Life size now. Too big to dance round a mug
I think, perhaps, she might be someone famous

I blink
Because the things I'm seeing are not real
And my brain is trying to fill in the gaps
Left by those in my vision, and because I'm tired

I blink
Because it was an overcast day in mid December
When even the sun seemed to be deserting us
And streetlights and ceiling lights were poor substitutes

I blink
Will I need to blink so much tomorrow?

Submitted by Paul Bowler, May 2019
Comment by Andrew H: Thankyou Paul, Good poem to help me understand CBS
Art
Add your Art here; black and white or colour, that is sensitive to the needs of those struggling with visual issues.
Audio
Add Audio here. A sample of your music or spoken talents
1 
YouTube: Andrea Bocelli - The Music of the Night
2 
YouTube: Shelby Murray - Blind Musician performs Orange Blossom Special / Baba O'Riley
Creativity Links
Here you will find a list of links focusing on creativity, if you know of other links that are not displayed here and would be useful for others please send them to me and I will add them. Similarly if there are links that no longer work please let me know.

1  Blind Painter Uses Touch And Texture To Create Incredibly Colorful Paintings
2  How to Paint if You're Blind or Visually Impaired
3  10 REMARKABLE PAINTINGS BY BLIND AND VISUALLY IMPAIRED ARTISTS
4  FAMOUS BLIND PIANO PLAYERS & BLIND MUSICIANS
5  Blind composer finds new meaning with music
6  Johanna works in many mediums including bronze, ceramics and glass.
7  The Fundamental Skill for Blind Writers
8  What It's Like to Be A Dancer & Choreographer When You're Blind
9  YouTube video about a London-based singer-songwriter and six visually-impaired musicians teamed up to perform a song about blindness in a bid to raise awareness for people suffering from impaired vision.
10  RNIB's Music Advisory Service (MAS)
---
Accessibility Page Control Section
Keyboard control (Chrome/Safari, note add shift for Firefox): Screen Speak - Press ALT + s, Pause Audio - Press Alt + p.
To reset/reload page activate the Reload Page button below.
---
Search Section
If you are using a laptop, then to search for text on any currently displayed page press Control and F, then enter the required search text in the displayed search box. Any text found in the current page will be highlighted, you can use the up and down symbols displayed within the search box to search forward or backwards for occurrences of your search text.
If you are accessing this site via a smart phone or tablet, you will need to navigate to the 'More options' button, usually towards the top right hand side of your screen, to access your device Search options for the currently displayed page. Note that sometimes instead of the word 'Search' your device might display 'Find in page' as the option to select for searching the current page.
To search for text primarily in other pages of the Simplyinformed Website, enter text in the search box below. To get back from the search results Press ALT and Left Arrow. Please note there may be a few initial links that take you to other sites that match your site search string, these can of course be disregarded if you only want to be taken to content on this site. Please note that the Search box is displayed as a table with one row and three columns, in other there are three cells in the search table layout. Cell one is where you enter your search string and press enter, or move to cell two to activate the Search Button. Move to cell three to find the clear search content button to clear out the text in cell on, ready to enter a new search string. Use the Up and Down arrows to move through search table cells when using NVDA. Once the Narrator has been taken to the search box press the enter key so that the screen reader switches into text input mode.
---

Copyright © Simply Informed 2010