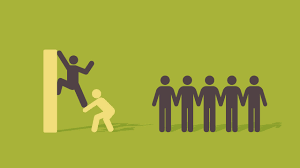 Go to page controls
Useful Sites Page
Please explore the links below providing access to Health, Welfare, Social sites and much more.
Please let me know if you find any links on this page that do not work and I will update this page as soon as I can. Email me (Andrew Harris) at overseer@simplyinformed.uk Thank you for your patience in this matter.

Please be aware that most I.T. devices will retain local copies of websites you frequently visit, so as to reduce the time taken to download images again that might not have changed since the last time you visited the same site. These local copies of sites you visit are stored in a local device memory, known as the Cache. The downside to this situation is that you might not see the latest small text changes on a site reflected in your local copy. If you suspect you are not seeing the most up-to-date version of a site, it is worth considering clearing your browsing history; this action forces your device to completely reload a new copy of a site's webpage the next time you visit the site, your device will then display the site's current content.
Important: Make sure you Bookmark or save to Favourites any site you want to keep a reference to, before clearing your browsing history.

Finally please note, that although this is a UK based website many English speaking people from all over the world visit the site and suggest links that may be useful to others. So whilst some links provide support that is country specfic; quite often the information provided knows no boundaries. It might also spur others on to start up something similar in their own locality.
Please note that as of Oct 2021 any new links suggested for this site must be related to vision impairment, as well as being sourced from 'not for profit' or 'charitable organisations'.
Early signs of Vision Loss and adjustments needed
1 Silver Dale Eye Physicians.com 6 Early Warning Signs of Vision Loss - Link submitted by Elmer George (U.S.A)
2 Wisconsin Department of Health Services The Process of Adjusting to Vision Loss - Link submitted by Elmer George (U.S.A) How Our Vision Changes as We Age - Link submitted by Tanya Lee (U.S.A)
4 Vision Centre Vision Center is an informational web guide created for those seeking eye surgery and other vision correction options. The site provides a lot of useful background information on eyesight conditions, health, support and procedures available in the US. - Link submitted by Danielle Hughes (U.S.A)
Eye Health

1 Vision Centre Dry Eye Syndrome - Link submitted by Danielle Hughes (U.S.A)
2 Vision Centre Common Age-Related Eye Diseases - Link submitted by Olivia Parker (U.S.A)
3 Vision Centre Presbyopia (Age-Related Farsightedness) - Link submitted by Olivia Parker (U.S.A)
4 Vision Centre How Much is an Eye Exam Without Insurance? - Link submitted by Danielle Hughes (U.S.A)
5 Vision Centre What are Prism Lenses? - Link submitted by Danielle Hughes (U.S.A)
Government Sites
Microsoft, Google and Apple Accessibility Telephone and Support details

1 Microsoft Accessibility helpline 0800 026 0584. Screen reader friendly telephone number format, 0 8 0 0 0 2 6 0 5 8 4.
2 The email address for Google is Google Disability Support
- More information on Google accessibility can be found at Google Accessibility Blog
3 For help on any Google App, go to Google's Help Page
4 Apple's Accessibility and assistive technology support number 0800 048 0754. Screen reader friendly telephone number format, 0 8 0 0 0 4 8 0 7 5 4.
5 AppleVis Founded in 2010, AppleVis is the leading online resource for blind and low vision users of Apple products such as the Mac, iPhone, iPad, Apple Watch, and Apple TV.
Disaster and Emergency Information Sites
Natural climate patterns, as well as climate change can result in unexpected weather conditions. Should you ever find yourself heading into a natural disaster such as a Winter Storm, Wildfire or Earthquake etc, then the links below may help you to be more prepared for these events. The unexpected can happen at anytime, at Home, Work, when visiting Friends or on Holiday.

First six links below kindly suggested by Patricia Sarmiento. publichealthcorps.org
1 How to Prepare for a Winter Storm
2 Earthquake Proof Your Home: How to Prepare Your Home and Property for an Earthquake
3 The Ultimate Guide to Wildfire Safety
4 Hurricane Safety Checklists
5 Disaster Preparedness for Livestock
6 Storm Spotting for Children: At-Home Meteorology

Link 7 below suggested by Mark, one of Rachel's students at LearningHaven.com. Rachel is an Outreach Coordinater at LearningHaven.com.
7 Avoiding Personal Injury – Fire Safety at Home
8 StormSafety.org StormSafety.org has all of the resources you need for any storm headed your way.
9 Slope Hound US site providing the Complete Guide to Preventing and Surviving Avalanches.
10 Oklahoma ABLE Tech Home Safety for People who are Blind/Low Vision - Link submitted by Elmer George (U.S.A)
11 Product Diggers The Complete Guide to Hurricane Safety - link submitted by Carmela Hannity (U.S.A)

UK only
10 Disasters Emergency Committee. The DEC – UK Disasters Emergency Committee.
The DEC brings together 13 leading UK aid agencies to raise money at times of humanitarian crisis in poorer countries.
By working together we can raise more money to save lives and rebuild shattered communities.
Charity Sites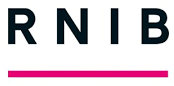 1 RNIB The Royal National Institute of Blind People (RNIB) is a UK charity offering information, support and advice to almost two million people in the UK with sight loss.
2 RNIB Connect
3 RNIB online today RNIB Online Shop
4 RNIB online today resources RNIB Online Resources - More information can be found at Insight Radio
5 RNIB bookshare RNIB Bookshare
6 RNIB overdrive RNIB Overdrive
7 RNIB Connect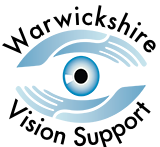 8 Warwickshire Vision Support Supporting people living with sight loss in Warwickshire since 1911.
9 Citizens Advice Bureau
10 Macular Society
11 Blind Rocks Empowering the blind throughout the world, via various forms of art!
12 deafblind UK - deafblind information and advice line 0800 132 320.
- Screen reader friendly telephone number format, 0 8 0 0 0 4 8 0 7 5 4.
- deafblind Engagement Officer: Marie Whitfield 0784 1045 117 Email: Marie Whitfield
13 America Foundation for the blind Learn NVDA.
14 BRITISH WIRELESS FUND FOR THE BLIND Living with sight loss can be lonely and isolating, causing many to revert into themselves only making this issue worse. The British Wireless for the Blind Fund aims to ease these feelings by providing the joy of sound along with the companionship of radio.
15 BRITISH WIRELESS FUND FOR THE BLIND Ground-breaking new app on IOS and Android. Speech Radio harnesses technology that has never before been used in a mobile app to allow the user to control its functionality and operations entirely by voice..




17 Coventry Resource Centre for the Blind Coventry Resource Centre for the Blind is a registered charity that provides practical and social support for blind and partially sighted people, and their families and carers, in the Coventry area.




18 The Technology Association of Visually Impaired People The Technology Association of Visually Impaired people (TAVIP) promotes, supports and encourages the use of technology amongst blind and partially sighted people. TAVIP is the successor organisation to the British Computer Association of the Blind (BCAB), a self-help organisation founded in 1969.
Sites addressing Welfare needs


1 Aging In Place: National Council for Aging Care You are never too old to become a volunteer, visit this link and learn how volunteering has helped others. This organisation is based in the USA but if you do not live in the USA the data presented here might give you some ideas of your own to pursue in your own locality.

2 Health and Well being (Warwickshire)
3 Warwickshire Welfare Rights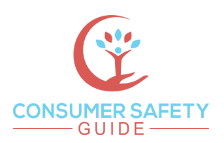 4 CONSUMER SAFETY GUIDE US Based Consumer Safety Guide has been setup to keep the public educated and informed of consumer product safety information involving products that are currently on the market.
5 AgingCare.com How to Make Life Easier and Safer for Seniors with Low Vision - Link submitted by Elmer George (U.S.A)
6 American Foundation for the Blind Home, Safe Home: Getting Started with Accessible Home Security - Link submitted by Tanya Lee (U.S.A)
7 Help Advisor If you want advice about planning for retirement or finding the right insurance for your needs, or if you simply want to learn how to live healthier, Health Advisor provides the information and resources you need - Link submitted by Sarah Martell (U.S.A)
8 Medicare Advantage Medicare Advantage is one of the largest Medicare sellers in the USA; they can help you at any stage of your Medicare journey, whether you are planning for retirement, enrolling in Medicare for the first time, or simply trying to get a better deal - Link submitted by Sarah Martell (U.S.A)


Sites addressing Health Care needs
UK Based Facilities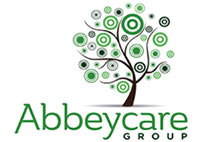 1 Abbey Care Foundation: Alcohol Demotivator Enter your daily alcohol intake on the Alcohol Demotivator tool and it will show the negative effects of that consumption level, on your health and finances, etc. Established for over 15 years, the UK based Abbeycare Group provides treatment for those suffering with alcohol and drug addictions with proven outcomes.





2 Rehab 4 Alcoholism Rehab 4 Alcoholism is a free and impartial helpline for people troubled with drug and alcohol issues. Rehab 4 Alcoholism aims to save lives by stopping addiction before it becomes too late. Tel: 0800 111 4108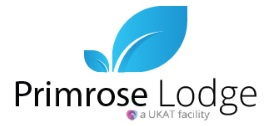 3 Primrose Lodge Free advice: helpline and website. Identifying and providing care and support for both individuals and the families of those suffering from addiction.





4 Sanctuary Lodge Sanctuary Lodge is the UK's most complete cutting-edge treatment facility, and is based on the combined knowledge of the UK's most experienced and respected addiction treatment counsellors and practitioners. It is quite simply the most effective place to get well from addiction and other cognitive and behavioural conditions.





6  Rehab 4 Addiction Rehab 4 Addiction is a free information source covering topics such as addiction, health and lifestyle. Rehab 4 Addiction works closely with rehabilitation centres and outpatient clinics throughout the United Kingdom and the admissions team match a patients' addiction with an appropriately placed rehabilitation centre. Why not contact us to see how we can help.





7 The Snoozle SLEEP AND AGING: Improving sleep quality in the elderley. - Link submitted by Cindy Page
US Based Facilities


1 Alcohol Treatment Net AlcoholTreatment.net is a U.S based organization dedicated to helping individuals seek recovery from alcohol addiction. Speak to one of there treatment specialists to learn more about alcohol rehab centers, treatment options, insurance, and more.





2 Detox Rehabs Organisation DetoxRehabs.net is a US based organisation that offer an extensive list of detox centers, rehab programs and treatment facilities to choose from. Take the time to view their list of resources throughout the US, the list is updated regularly.





3 RehabCenter.net RehabCenter.net has compiled an extensive directory of drug and alcohol rehab centers located throughout the United States. Take a look at their site to locate Drug and Alcohol Treatment Programs by State.




4 Delphi Health Group US based Delphi Behavioral Health Group was formed to take on the mission of treating addiction at its core. They believe that through personalized treatment in intimate settings, they can provide those suffering from substance abuse with the tools to start a journey of long-lasting recovery. They believe no one should have to battle addiction alone. They know how hard it is to choose a treatment center that's right for you. That's why their dedicated staff is committed to helping you find a treatment program that is ideal for your individual needs, visit their site link for more information.





5 drugwatch US site providing very useful information on internationally available prescribe drugs. Whether they come in the form of a pill, injection or intravenous infusion, drugs and biologics are meant to better patients' quality of life by keeping them healthy. While these medicines provide a benefit for many patients, they are not safe for everyone. It's critical consumers know the risks associated with these medicines, so that they can make informed decisions about their health care.




6 Laguna Shores US site Laguna Shores helps you change your narrative with the level of care you need to overcome addiction. They make sure clients never feel like a number while in treatment by creating a customized plan tailored to clients needs. Their intimate program provides the undivided attention clients need to overcome struggles and start fresh.
Treatment options include: Medical Detox, Residential Treatment and Dual Diagnosis Treatment





7 Drug Report Talking to Children and Teens About Drugs (Link submitted by Tyler - Troop 325 Lake Jennings, via John Frazier)
The world can present plenty of dangers for young people, and one particularly prevalent issue to be concerned about is the abuse of illicit substances. This can include alcohol, illicit drugs, and even prescription drugs. The first step in keeping children and teenagers safe from substance abuse is to talk about the dangers and risks; open communication is crucial. Parents also need to set a positive example where drugs and alcohol are concerned.





8 Addiction Group
ADDICTION RESOURCES FOR AMERICAN COMMUNITIES
Addiction Group is dedicated to help individuals suffering from substance abuse and prevent new cases through credible information and spreading awareness to as many as we can reach. Every fact-based piece of content is written by journalists or medical professionals. Also, they have no affiliations to any rehab centers, they aren't sponsored, and they display no advertisements on their website.





9 Sanctuary of Transformation
The founders of Sanctuary of Transformation travel worldwide in search of ancient, international holistic treatment methods to integrate into our program. By embracing a multi-dimensional course of treatment, they individually focus on each aspect of addiction recovery: mind, body, soul, and spirit.





10  Arrow Passage Recovery
How to Tell if Someone is Shooting Up - Signs of IV Drug Abuse.
Intravenous (IV) drugs are those injected directly into the body. While you might think that track marks will be easily visible on a friend's or loved one's arm, many people are able to hide the marks connected to this type of substance use. Some people hide marks in the skin between the toes and in other areas of the body that you can't see.




11 NVISION Internet Navigation for Individuals with Low Vision or Blindness.

12 Household Quotes Useful links focusing on Drug and Alcohol addiction.





13 All about Vision How to make the internet easier to navigate with impaired vision. - Link submitted by Aislinn Carter (Freelance Writer based in Florida)





14  Grants For Seniors Volunteer group working to guide seniors and retirees when they need help. Help subjects may be categorized as: Financial Help, Health Care, Help with Rent, Housing Assistance, Food, Clothing Assistance, Transportation Assistance, Daily Life and so on. - Link submitted by Dianne Smith & Jenny Williams (U.S.A)





15 Mesothelioma Veterans Center The Mesothelioma Veterans Center provides information about treatment, clinical trials, and VA benefits to veterans suffering from asbestos-related illnesses. We've had the honor of helping hundreds of veterans pursue compensation after developing mesothelioma or asbestos-related lung cancer from their asbestos exposure in the military. - Link submitted by Joseph Cline (U.S.A)





16  Cerebral Palsy Guide Cerebral Palsy Help for Parents and Caregivers. Raising and caring for a child with cerebral palsy requires time, effort, empathy, and patience. Please visit this site for information that can help make you a successful cerebral palsy caregiver. - Link submitted by Evelyn Hayes (U.S.A)



17 Cerebral Palsy Guidance Cerebral Palsy Guidance was created to provide answers and assistance to parents of children with cerebral palsy. Their goal is to reach as many members of the cerebral palsy community as possible, building up a network of support, as well as providing necessary assistance.
Educational and teaching Sites


1 Hadley The mission of Hadley is to create personalized learning opportunities that empower people to thrive – at home, at work and in their communities. Receive specially-designed course materials in the medium of your choice—braille, large print, audio and online. Site kindly proposed by Mark Healy: Technology for Life - Team Leader, Northern England and Scotland




2  Perkins School Perkins School for Blind eLEARNING - Excellent Site
3  Diane Brauner YouTube videos Diane Brauner's teaching video demonstrates using the drag and split tap gestures to type using the on-screen keyboard.
4 Texas School for the Blind and Visually Impaired (TSBVI) Navigating the Web with screen readers - Video
5 Texas School for the Blind and Visually Impaired (TSBVI) Building Critical Milestone Skills for a Visually Impaired Infant/Toddler - Link submitted by Tanya Lee (U.S.A)
6 Best Colleges College Guide for Students with Visual Impairments - Link submitted by Tanya Lee (U.S.A)
Learn Music
1 Music by Ear Welcome to Bill Brown's Music by Ear!
Seeking Employment
1 Scope Support to Work: employment support programme.
2 Even Break Evenbreak exists to solve a couple of big problems:
Employers told us they struggled to attract disabled candidates.
And disabled candidates told us they couldn't tell which employers were inclusive.
3 Jobrapido Jobs for Partially Sighted.
Assisted Travel and Holiday Sites
1 Altogether Travel Altogether Travel was established in 2011. The company was founded by Stephen Chalmers who has a wealth of experience in social care, his aim was to create the UK's first supported Travel Company. - Link submitted by Cathryn Harris
Products and Services
1 Able Net Able Net is a world leader in assistive technology, curriculum, and services to help individuals with disabilities lead productive and fulfilling lives.
2 Ability Net AbilityNet exists to change the lives of disabled people by helping them to use digital technology at work, at home or in education.
3 Enabling devices A site which aims at developing affordable learning and assistive devices for people with disabilities
4 RJ Cooper Store A site which focuses on creating, adapting, researching, assessing, and helping to implement special needs technology.
5 TECLA Portable assistive devices for people with disabilities.
6 Be My Eyes This is an Apple app that connects blind and visually impaired with sighted helpers from around the world via live video connection.
7 BBC Accessibility BBC my web my way, Making the Web easier to use.
8 Bizviznet The aim of this site will be used to provide an opportunity for blind and visually impaired people, and those who provide products and services to access this community, a platform to advertise and promote their businesses.
9 Audio Description Organisation The Audio Description Association (ADA) works to raise the standard and profile of audio description nationwide, supporting audio describers and facilitating a quality service for blind and partially sighted people.
10 OXSIGHT Visionary Technology OXSIGHT Crystal glasses can enhance the remaining sight for individuals with a visual impairment. Fitted with a camera streaming a live feed into two HD video displays, placed in front of your area of useable vision. This can potentially increase your field of view to 68 degrees horizontally. OXSIGHT have worked in partnership with leading global players from both the sight impaired community and the technology sector. These include Google, The Royal National Institute of Blind People (RNIB), Guide Dogs Association, The University of Oxford, NIHR i4i and The Royal Academy of Engineering. Please visit their site link for more information on their amazing and innovative product.





11 SUNU Using radar and augmented reality, Sunu Band enables people who are low vision and blind to travel with confidence. Advanced haptic feedback guides your way around any obstacle, and navigation sensors connect you to the world that's around you.
12 BRITISH WIRELESS FOR THE BLIND Bumblebee New Bumblebee Android based Tablets from British Wireless for the blind.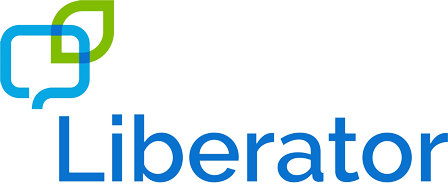 13 Liberator Products enabling individuals with speech and language impairments to successfully communicate and interact in their environment (includes eye gaze devices).



14 Dolphin EasyReader EasyReader is a free app which makes reading more accessible for readers who are visually impaired.
15 Micro Speak Recorder Micro-Speak Plus is a digital voice recorder that combines smart design with ease of use and high-quality performance.
Wheelchair Accessibility
1 Accessible Planet A to Z of everything 'wheelchair accessible'




2 MightyGoods Interesting and inspiring reviews from MightyGoods.com. (8 Wheelchair Travellers share how they Pack and Travel all over the world).
MightyGoods.com provide very thorough advice on a wide range of luggage for all types of travel.
Practical considerations for making homes more accessible
Links below suggested by Steve Johnson at the PublicHealthLibrary.com

1 HomeAdvisor.com A guide to Room-by-Room Repairs for Easy Accessibility for Disabled Loved Ones.
2 EverydayHealth.com 20 Home Modifications for People With Vision Loss.
3 Visonware.org Contrast and Color.
4 pocklington-trust.org.uk Lighting in and around the home: A guide to better lighting for people with sight loss.
5 akw-ltd.co.uk/ Creating Accessible Kitchens for the Visually Impaired.
6 Homeadvisor.com Childproofing Your Home for a Child with Vision Impairment - Link submitted by Jillian Day (U.S.A.)
7 Accessible Entertaining Making Sure Your Disabled Guests Feel Safe and Welcome in Your Home - Link submitted by Jillian Day (U.S.A.)

8 Wikihow.com How to adapt your home if you are visually impaired. - Link submitted by Elmer George (U.S.A)
9 HomeAdvisor.com The Ultimate Guide to Optimizing Your Home for a Service/Guide Dog - Link submitted by Elmer George (U.S.A)
10 HomeAdvisor.com Parenting with Disabilities: A Guide to Home Modifications - Link submitted by Tanya Lee (U.S.A)
11 The Blind Life Video on making your Home Accessible - Link submitted by Ruth Okey (WVS)
12 The Blind Life Video on making your Kitchen Accessible - Link submitted by Ruth Okey (WVS)
House Hunting when Visually Impaired
1 VisionAware.org Suggestions When Purchasing a Home When You are Blind or Visually Impaired - Link submitted by Elmer George (U.S.A)
Garden design for the Visually Impaired
1 Dengarden How to Design a Sensory Garden for the Blind or Visually Impaired - Link submitted by Jillian Day (U.S.A.)

Health Benefits of gardening

2 BillyOh BillyOh Resources and Helpful Guides: Health Benefits of Gardening for Older Adults - Link submitted by Rebecca Parker's Student (Betty)
Preparing Visually Impaired Children for Daycare
1 CHLA Guidance from Childrens Hospital Los Angeles: Preparing a Visually Impaired Child for Daycare. - Link submitted by Jillian Day (U.S.A.)
Websites focusing on the Working Environment


1 BUSSINESS COST SAVER This company provides a platform that can help you spend less and make more profit. Using their services you will be able to find the best deal on your Business Electricity, Gas, Bank Accounts, Savings, Credit Cards, Phone Lines, and much more...

2 Support for Blind Employees A detailed article submitted by Lisa Manners.


3 National Technical Assistance Center on Blindness and Visual Impairment Legal Requirements of Hiring a Person with a Visual Impairment. - Link submitted by Jillian Day (U.S.A.)
4 Perkins School for the Blind Workplace Accommodations. - Link submitted by Jillian Day (U.S.A.)
5 VisionAware Setting Up the Home Office After Vision Loss. - Link submitted by Jillian Day (U.S.A.)
6 VisionAware How to Set Up a Productive Home Office if You Are Blind or Have Low Vision - Link submitted by Tanya Lee (U.S.A)
Making Websites Accessible


1 Website Planet Getting your website online can seem like a daunting task – but if you follow the right steps, it can be easier than you might think. You don't need to be a web design expert with years of experience to build a great-looking website. It doesn't have to cost a fortune, either!
Useful Apps
1 Say no to 0870 FREE: A way to reduce some of your 0870 calls.
2 WeQ4U Puts you through to UK 01,02,03 and 08 numbers for FREE, without queueing. Link Submitted by Mark R
3 Bespecular FREE: iOS and Android. VIP's photo & question are sent to our BeSpecular community of sightlings. Those sightlings who are available can reply to the VIP via the BeSpecular app with a voice or text message.
4 Airpoly FREE: iOS and Android. Accessibility app made to help the blind and visually impaired explore the world and identify objects in real time.
5 iDentify FREE: iOS. Uses artificial intelligence to enable a visually impaired user to click a photo, and is able to recognize virtually any object, brand, colour, facial expression, handwriting and text, and subsequently deliver an audible description of the image's contents to the user.
6 Be My Eyes FREE: iOS. Be My Eyes is an app that connects blind and visually impaired with sighted volunteers from around the world via live video call.
7 Tap Tap See FREE: iOS. The app utilizes the device's camera and VoiceOver functions to photograph objects and identify them out loud for the user.
8 Cam find FREE: iOS and Android. CamFind allows you to do an online search by simply taking a photo of an object.
9 KNFB Reader 2018 - £99.99 iOS, Android and Windows. KNFB Reader takes a photo of text and then reads it aloud in clear synthetic speech.
10 Kindle FREE: iOS, Android, PC and Mac. This fully accessible app enables you to turn your iPhone or iPad into a Kindle and carry all your eBooks with you.
11 Blindfold Greeting Card Free: (up to 10 cards) iOS. Blindfold Greeting Card is an e-card app for sending audio cards to your friends and family.
12 Audible iOS, Android and Windows (First month free then 2018 - £7.99 per month). Audible is an audio book service brought to you by Amazon. It has all the best sellers as well as classics, non-fiction and much more, professionally narrated by actors.
13 Blind Bargains FREE: iOS. Blind Bargains is a great source for the latest deals and news for the visually impaired community.
14 Digit-Eyes What is Digit-Eyes? Digit-Eyes is a unique iPhone app that enables people who are visually-impaired or who have problems reading to identify items using their iPhone, iPod or iPad. Digit-Eyes reads manufacturer's UPC and EAN code and tells you the product name -- and often the full description, usage instructions and ingredients -- in 10 languages. Using Digit-Eyes, inexpensive off-the-shelf office supplies and a standard inkjet or laser printer, you'll be able to record audio labels or make text labels that are read aloud by your phone.
15 Prizmo 2018 - £9.99 iOS. Prizmo is a photo-based scanner app that lets you scan and recognize text documents, business cards, and images, and then export them as PDF/Text, vCard, or JPEG/PNG.
16 Blind Abilities FREE: iOS and Android. Blind Abilities pulls together podcasts and blogs dealing with accessibility and technologies and products for people with sight loss.
Apps available from App Store or Playstore
Playstore Google Playstore.
 Appstore Apple Appstore.

1 FREE: iOS. App name, Magnifying Glass with Light. Magnifying Glass with Light This app enables the user to very simply magnify text or objects up to 10x.
2 2018: iOS. App name, DAISY Talk. DAISY Talk. DAISY (Digital Accessible Information System) is an international standard for digital books designed for people with print disabilities. DAISY Talk is an app that reads out text of a DAISY book using a synthesized voice incorporated into an iOS device.
3 FREE: iOS. App name, Access Note. AccessNote AccessNote is highly efficient, with a lot of additional features compared to other note taking apps, making it invaluable for visually impaired users in the classroom or business environment.
4 FREE: iOS. App name, Seeing AI. Seeing AI Seeing AI is a free app that narrates the world around you. Designed for the blind and low vision community, this ongoing research project harnesses the power of AI to open up the visual world and describe nearby people, text and objects.
5 2018: iOS. App name, Light Detector. Light Detector Light Detector transforms any natural or artificial light source it encounters into sound. Light Detector is easy to use! Just run the application and point your iPhone camera in any direction. You will hear a higher or lower sound depending on the intensity of the light.
6 FREE: iOS and Android. CamFind visual search The world's first successful mobile visual search engine, allows you to search for anything from your mobile phone just by taking a picture.
7 FREE: iOS. Magnifying Glass with light This free app comes in handy when you find yourself in a dimly lit restaurant, squinting at tiny print on your menu. Point your iPhone's camera at the text, move the on-screen slider, and you'll have large, easy-to-read text in no time.
8 2018: iOS. Daisey Talk DAISY Talk is an application that reads out text of a DAISY book using synthesized voice incorporated into iOS devices, such as iPhone or iPad.
13 2018 - £99 iOS, Android and Windows. KNFB Reader KNFB Reader converts printed text to speech or Braille instantly and accurately. It features the best OCR (optical character recognition) technology available and uses patented image detection technology to quickly and easily detect and decipher printed text anywhere, anytime.
9 FREE: iOS and Windows. Seeing AI A free app that narrates the world around you. Designed for the low vision community, this research project harnesses the power of AI to describe people, text and objects
10 FREE: iOS (For first 10 cards). Blindfold Greeting Card Blindfold Greeting Card is a fully accessible e-card app for sending audio cards to your friends and family.
11 2018: iOS. Blind Square BlindSquare is a new solution that combines the latest technology to help the blind with their daily lives. It has been developed in collaboration with blind people and carefully field tested. You need either an iPhone or an iPad to get started. It also supports some additional accessories to enhance the experience.
12 FREE: iOS and Android. LINK ATM Locator ATMs at your fingertips - the LINK App is the easy way for you to access cash on the move. Use our locator to find and get directions to your nearest ATM. LINK is the largest network of ATMs in the UK with over 70,000 cash machines connected - effectively every ATM in the UK.
13 2018: iOS and Android. Audible That book you've been meaning to read? Try downloading it as an audiobook. All the best sellers are here as well as classics, non-fiction and much more. Gone are the days of books on tape or abridged CDs. These are professionally narrated by the world's best actors and performers.
14 FREE: iOS Digit Eyes Digit-Eyes reads manufacturer's barcodes and tells you the product name. In some cases it will give you a full description, usage instructions and ingredients. You can also record your own audio labels or make text labels that are read aloud by your phone, so that you know the difference between a can of dog food and a can of soup!
15 FREE: iOS and Android. Blind Abilities Blind Abilities pulls together podcasts and blogs dealing with accessibility and technologies and products for people with sight loss. They interview developers, users and advocates in the world of visual impairment and share experiences and offer advice when needed.
16 FREE: iOS. Microsoft Soundscape Microsoft Soundscape uses 3D audio technology to enhance your awareness of what is around you, and thereby help you get around and explore your surroundings.
17 FREE: Android. Google Lookout Lookout uses computer vision to assist people with low vision or blindness get things done faster and more easily. Using your phone's camera, Lookout makes it easier to get more information about the world around you and do daily tasks more efficiently like sorting mail, putting away groceries, and more.
---
Accessibility Page Control Section
Keyboard control (Chrome/Safari, note add shift for Firefox): Screen Speak - Press ALT + s, Pause Audio - Press Alt + p.
To reset/reload page activate the Reload Page button below.
---
Search Section
If you are using a laptop, then to search for text on any currently displayed page press Control and F, then enter the required search text in the displayed search box. Any text found in the current page will be highlighted, you can use the up and down symbols displayed within the search box to search forward or backwards for occurrences of your search text.
If you are accessing this site via a smart phone or tablet, you will need to navigate to the 'More options' button, usually towards the top right hand side of your screen, to access your device Search options for the currently displayed page. Note that sometimes instead of the word 'Search' your device might display 'Find in page' as the option to select for searching the current page.
To search for text primarily in other pages of the Simplyinformed Website, enter text in the search box below. To get back from the search results Press ALT and Left Arrow. Please note there may be a few initial links that take you to other sites that match your site search string, these can of course be disregarded if you only want to be taken to content on this site. Please note that the Search box is displayed as a table with one row and three columns, in other there are three cells in the search table layout. Cell one is where you enter your search string and press enter, or move to cell two to activate the Search Button. Move to cell three to find the clear search content button to clear out the text in cell on, ready to enter a new search string. Use the Up and Down arrows to move through search table cells when using NVDA. Once the Narrator has been taken to the search box press the enter key so that the screen reader switches into text input mode.
---

Copyright © Simply Informed 2010